Capture the moments that you'll treasure for a lifetime
For the lovers and adventurers, for the ones following their heart.
You're In Good Hands
Over 100 5-Star Reviews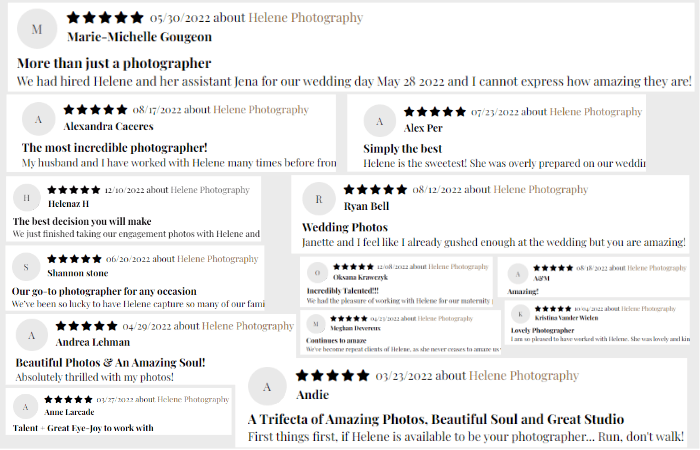 Thank you for considering working with me
My team and I are dedicated to giving you the best experience possible and are honoured when you choose us to capture your precious moments. Want to talk about booking us for your special day? Get in touch!
A few of our couples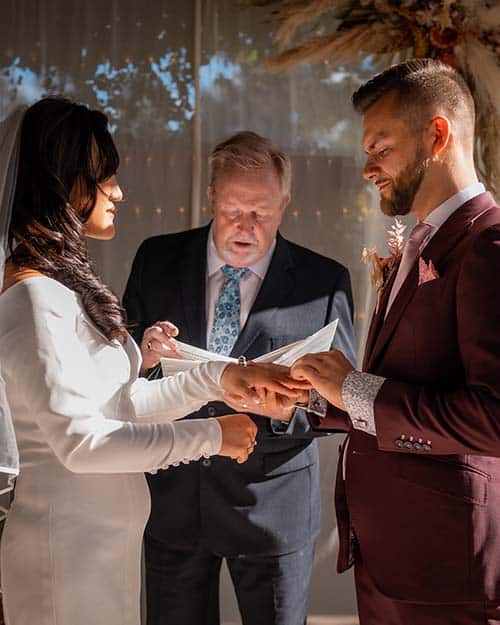 Lukasz and Leena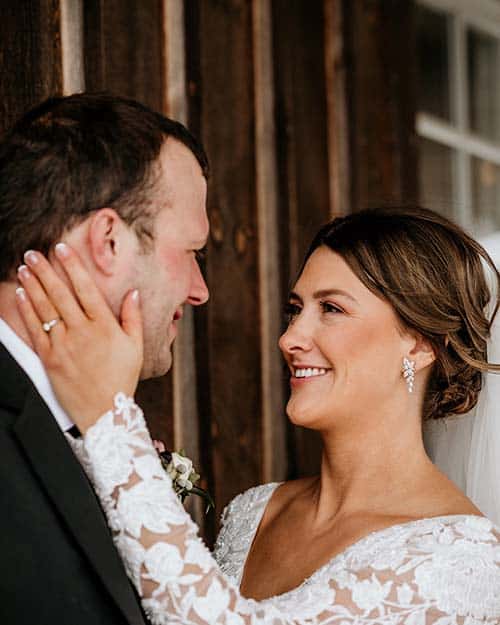 Tyler and Mikayla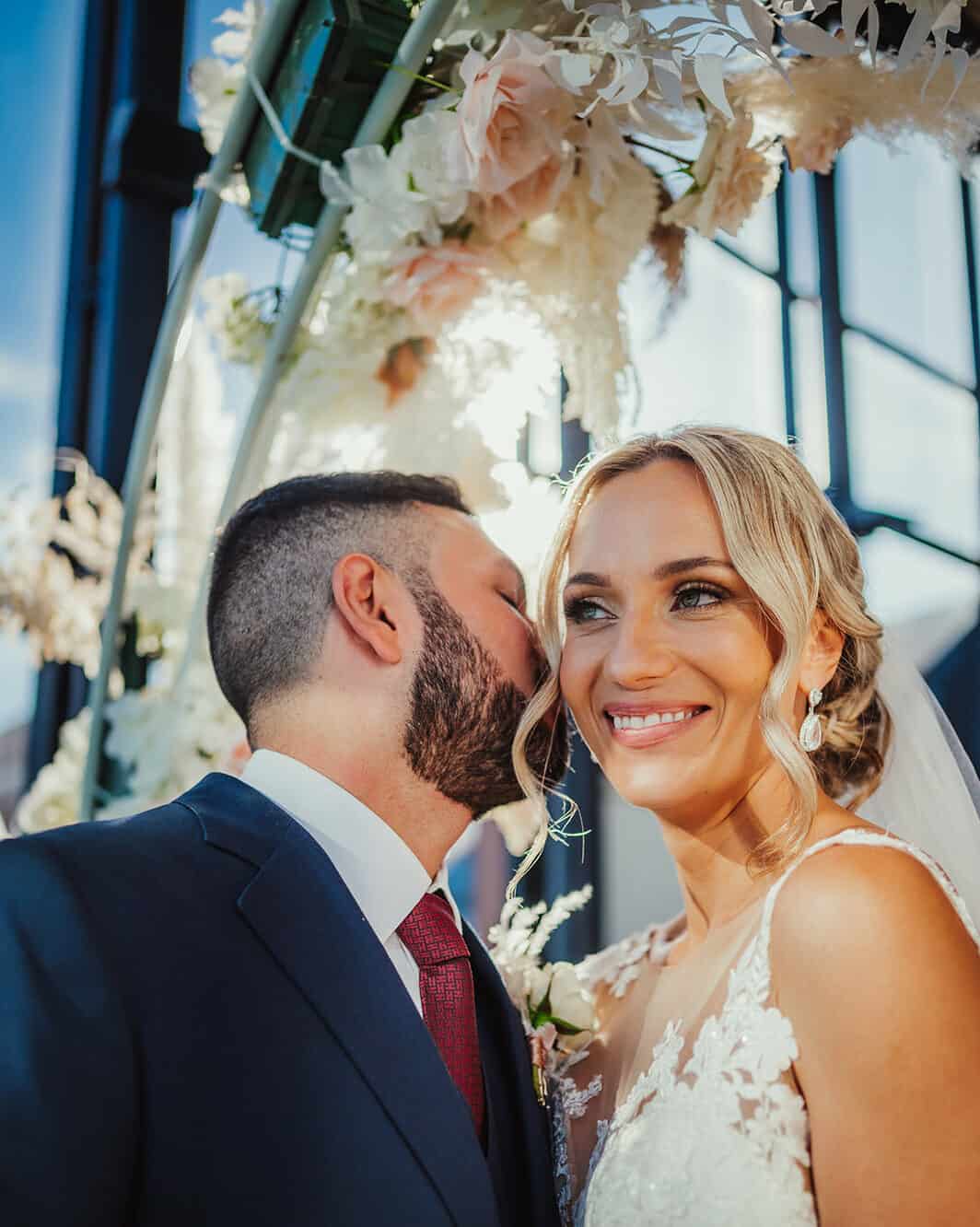 Sophia and Vince
Featured Video
An Intro To Helene Photography
"More than just a photographer"
My approach to photography is focused on capturing candid moments that tell your story.

On giving you the freedom to be you, to be free, and to be fully present during your special day with those you love most, so that afterward you can relive the day again and again as it truly happened!

I go above and beyond to make sure you're at your best throughout your day. From making sure your dress and hair stay in place to helping you stay hydrated. Most of my brides say that I'm "more than just a photographer" and it makes me very happy every time I hear it!

When the little things are covered, you're free to be fully present with the ones you love.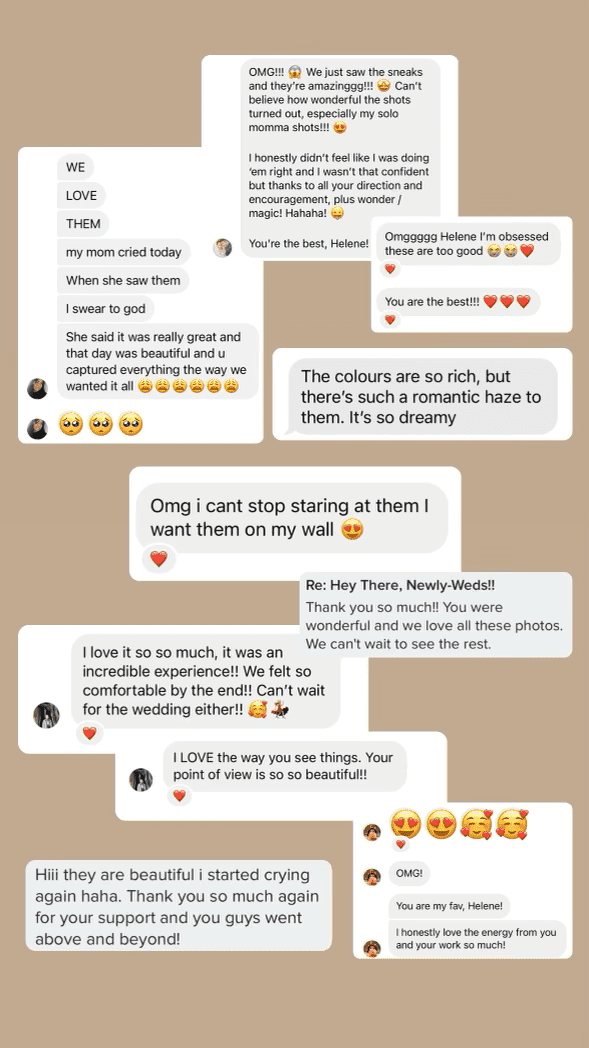 Looking for Answers?
Don't worry, I can help!
Chances are–yes! I have a small team of talented photographers that handle events when I'm not personally available.

*Photo editing is done by me personally*

What is the booking process like?

1. Simply fill out the form above to get started!

2. We will schedule a call to chat about your day and what you're looking to create as well as answer any questions you may have!

3. If it's a HECK YES, sign the contract and pay the retainer and your date will be 100% secured!

How many photos will I receive?

You'll receive everything that passes our quality checks! We don't limit photos in any way.
How will I receive my photos?

Your photos will be delivered via a web gallery which includes both high-res and web-sized downloads!

– The high-res downloads are perfect for printing (which you may purchase through your gallery)!

– The web-sized downloads are perfect for social media. Most social platforms highly compress all images which results in "ruined" photos if you upload the original, high-res version. These settings solve that issue!

When will I receive my photos?

For sessions: 3 weeks from your session date.

For weddings: 6 weeks from your wedding date.